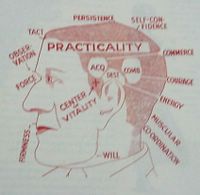 Where do our ideas come from?

There is a whole educational industry dedicated to providing professional development for teachers. Every school is bombarded with curriculum documents, contracts, and advisory visits, all with the aim of transforming teaching and learning for the better.
Hundreds of curriculum experts, consultants and advisers are making careers out of this provision, but to what effect?
Maybe we have been looking in the wrong direction to transform schools?
I would be interested in what teachers say where they gained their educational philosophies? Who, or what, influenced your thinking? How do ideas get known and shared amongst teachers? What would be ideal ways to share ideas?
Let's know.