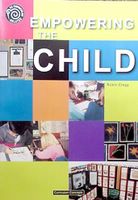 Very practical book

For those who want some very practical advice about how to develop classrooms into personalized learning environments then this book, 'Empowering the Child' by Robin Clegg, is for you.
Robin is an experienced educationalist. Over the years I have had the opportunity to visit him and see him in action and I owe many of the ideas I share to his practical skill. As a classroom teacher he ranks amongst the best; a teacher with real passion for his craft. It is great that he has taken the time to pass on his 'wisdom' to others.
We cannot afford to lose the wisdom of such people.
Robin believes strongly in the centrality of the class teacher and the importance of creating a learning environment that allows all students to take a growing control over their own learning.
Robin quotes Piaget in his introduction, which sums up his philosophy, 'The principle goal of education is to create men who are capable of doing new things, not simply repeating what other generations have done…men who are creative, inventive, and discovers.' To bring the quote up to date, it includes woman as well!
The book shows how to develop programmes that that helps students 'learn how to learn' using an integrated approach and how to organize the classroom to allow increasing student choice and responsibility.
Best of all it is full of practical ideas that builds on the basic skill teaching areas of the curriculum.
The book includes informative photos of real classrooms and many equally useful diagrams.
This inexpensive book is available from
Curriculum Concepts
. Ordering code 090809 Let's hope it is the first of many such books written by teachers for teachers.
Highly recommended by
Leading and Learning
.