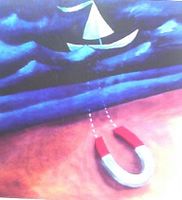 The attractive power of vision

Before we decide to go anywhere it is important to face up to the reality of where we are now: what is going well and what is not worth the effort or hindering our progress? Facing reality is the hardest aspect in any change process. If we can develop an attractive future this will give us the strength to face up to the inevitable 'storms' that we will encounter.
It is a good idea to ask a few questions.
1 What is the mission of our school?The answer to this should reflect our schools unique point of view or 'reason d'etre'.
2 What are the challenges of the future for our students? What do we think young people should be learning in school?
3 What are the major challenges we face as a teaching team?
4 What are our values? How do we want to treat each other and our students?
5 How can we create conditions to empower teachers, parents and students?
6 What aspects of our school currently disempower teachers, students and parents? Answering this requires courage and honesty.
7 What ideas can we think of to begin the visioning and transformation process?
8 What specific actions can we take? How will we know when we have succeeded?