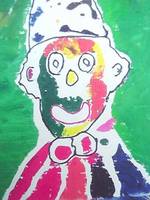 Education is about creativity and fun

How many creative schools are there out there? Not too many I would think. Competition, accountability demands and focusing on measurable results slowly kills off the creative spirit in teachers.
Developing a creative school is an art. Give too much freedom and you risk chaos and too heavy a hand and you stifle initiative. The same applies to individual classrooms.
A few ideas to help are:
Employ the right people – recruit for diversity and alignment with the school philosophy. A diverse team can spark ideas and generate energy.
Develop an exiting and appealing school environment; environments that value creativity and difference. Right from the school gate the school should express student creativity. The foyer in particular is a vital area to express creativity. Ensure all rooms have plenty of quality display areas.
It pays of course to have been a creative teacher yourself if you want to encourage the creative spirit. The best leaders model what they want from others and understand the creative process. Define the expectations, the kind of students you want to develop, and let the teachers get on with it. Giving boundaries to creative teachers is not restrictive – it's directive and gives focus.
Ensure teachers finish off what they start - creativity is generally 10% inspiration and 90% perspiration. All creativity is a mix of fun and slog and the reward is in completion. Encourage teachers to have ago and expect not every thing to work out – but to always learn from the experience and to consider what they might do next time.
Make full use of teacher's talents and talk to them about what they are doing and what they need – keep them in touch with other like minds. Get teachers to share with others what they are doing so ideas can be spread. Have regular 'walk and talk' staff meetings so teachers can share ideas naturally. Good idea will spread with a little encouragement.
Help teachers share their expertise with others within and with other schools. Make certain they feel their ideas are valued. Help them sell their idea. Get them to record their finding and publish regular best practice books to share with other teachers.
Protect creative teachers from creativity killers. Creative teachers work personally (as against following imposed guidelines) and as such their work is a personal expression of who they are. Protect fragile creative teachers from critics.
Although being creative demands hard work and can be emotionally exhausting (doing something different always is) when it works out it is fun. Leaders keep the environment supportive by developing fun activities.
Too many schools are just too serious.